With the clocks 'falling' back in Autumn drivers and other road users need to be especially aware of the risks associated with reduced light and low sun.
There is every likelihood that as a result of the clock change drivers will spend more time driving in low sun, resulting in an increased risk of dazzling, as the angle of the sun can be too low for a visor.
Here are our top 5 tips for keeping safe at this time of year:
Keep a pair of sunglasses in your vehicle
Keep your windscreen clean both inside and out
Use headlights to help other road users see you
Check your light bulbs regularly
Keep windscreen washer fluid topped up
It is also worth remembering that if the sun is behind you, it is in the eyes of drivers coming toward you – so they may not see you clearly.
Download a high resolution version of the infographic for our top tips for driving at this time of year.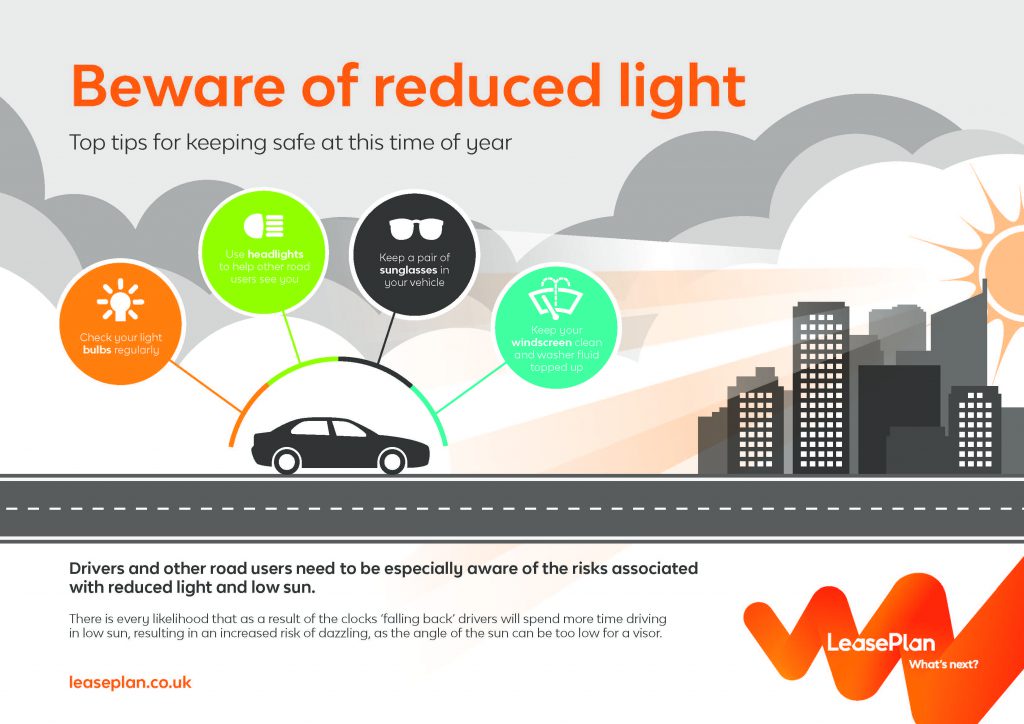 To find out more about how LeasePlan can help you with your driver safety and fleet risk approach, get in touch with our expert team today. Simply call us on 0344 493 5840  or fill out our online form.
---
YOU MAY ALSO BE INTERESTED IN…